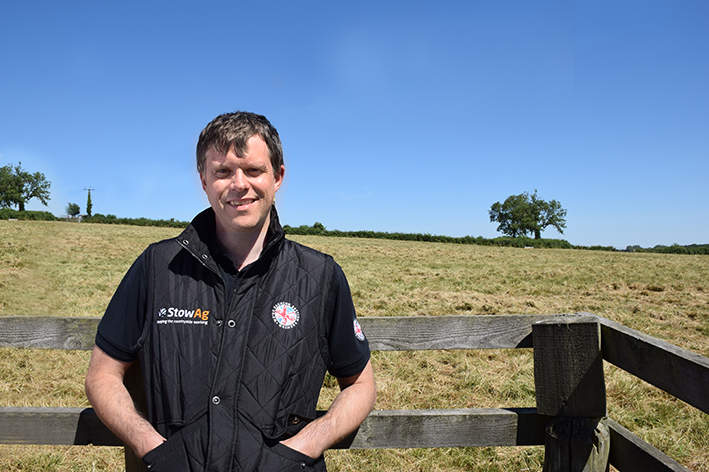 Simon Messenger is our local rep who mainly covers the Gloucestershire, Oxfordshire and Wiltshire area.
Simon is a qualified SQP and has been in agri sales and farming for around 20 years. He can help with all aspects of Livestock farming, animal health and fencing, dealing with all types of farms from estate farms to family farms and small-holders.
Phone: 07741 553 065
Email: simon@stowag.com
ABOUT Simon
The weather is a persistent challenge. It's the constant variable that we all have to deal with, but if we could control it our lives would be so much easier. However, we would then be robbed of our main topic of conversation!!!
I have been working in the industry for 20 years and held various roles. So it helps to have seen different aspects of the industry under my belt. But the one common denominator is customer service, if we don't look after our customers and give them the best service and advice, they won't come back and it's the way we care for our customers that sets StowAg apart from the rest!
WORKING AT STOWAG
StowAg has a unique atmosphere, it's very busy but also a relaxed working environment. What's fantastic is everybody does their part, so you can rely on all the various parts of the business and be confident you have their support. From the store, transport, buying or accounts, it adds up to an industry-leadingg level of customer service that makes my job a lot easier and happier than it otherwise could be!
WHAT MAKES IT WORTH IT?
It's my job to get orders and sell products, so I guess when you have a day when business is brisk it's always very rewarding. The downside is that there will be days when trade is slow. But ultimately the most satisfying thing is to give people a good experience when dealing with StowAg, regardless of the sale. We are in a position where we can make peoples lives that little bit easier by providing an efficient and cheerful service all with a smile.
WHAT DO YOU DO OUTSIDE OF STOWAG?
After "time with the family". My main interest is playing music, and I play in a couple of bands for fun. We play at functions, weddings, pretty much anywhere that will have us. I think the most unusual/surreal occasion was playing on a small flotilla with an Elvis impersonator at the Henley on Thames boating regatta. But ultimately music seems to be a very positive thing to do with your spare time, as it generally makes people happy!!!
MEET MORE OF THE

STOWAG

LOCAL REPS:

Want to get to know our other local reps? Click below to find out more: