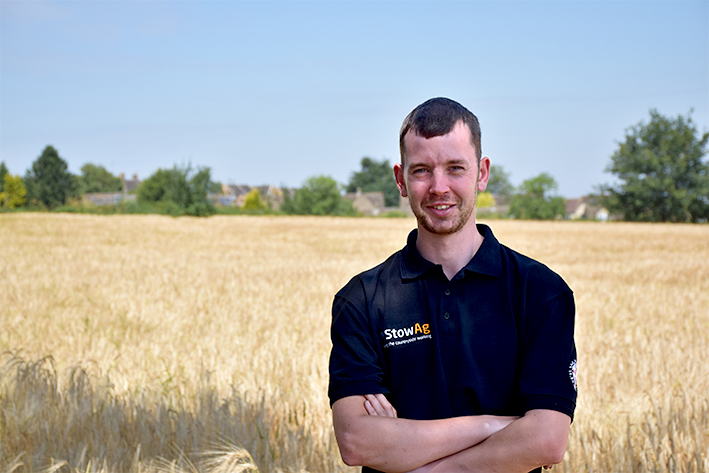 Tom Malin is our local rep for the Warwickshire, Gloucestershire and Worcestershire area.
Tom is a qualified SQP and has been in agri sales for over 10 years. He can help with all aspects of Livestock farming, animal health and fencing, dealing with all types of farms from estate farms to family farms and small-holders.
Phone: 07741 870 726
Email: tom.malin@stowag.com
About Tom
I have found farmers are always interesting ways of improving their productivity and keeping In step with new innovations. With technology and innovation moving at such a pace it is interesting to discuss customers farming practice and help them with new products and new ways of working.
As a Worcestershire boy born and bred at an early age I was drawn to Saturday work for our local Agricultural Co-op.  It proved to be so interesting I decided to shelve the plans I had to join the police force and to concentrate on a career in Agriculture.
The farm and machinery side of the business appealed particularly to me and I was delighted when the opportunity to work at Stow Ag came along giving me a chance to use much of my experience gained over 10 years in the business.
Working at StowAg
Having a wide product range means that we have a variety of customers all with different requirements. We have a team with many different skills and it is always interesting for learning something new from my colleagues
What makes it worth it?
The most rewarding thing about my job is helping customers to make the right choice, especially when we are able to solve a problem for them. Talking and discussing the individual needs to not only find the right product and solution but the one that will help to get what the customer wants out of their farm.
what do you do outside of stowag?
Being a 'Petrol Head' anything with an engine fascinates me.  Currently, I am restoring a Ford Fiesta MKIII XR2I with a view to racing it in the future.
Meet more of the StowAg local reps:
Want to get to know our other local reps? Click below to find out more: