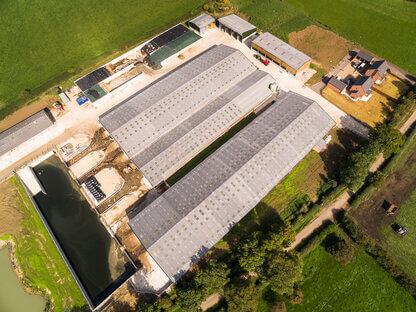 "We are Eternit — the true originals."
We work side-by-side with our farmers and are committed to growing and investing in their potential — equipping them with ever smarter solutions to grow their farms and meet the needs of their future. Eternit is the only producer of semi-compressed fibre cement profiled sheeting in the UK and our roofs are specifically designed for the needs of British farmers and our unique climate.
Our innovative high-performing roofing solutions have been helping farmers for over 100 years, future-proofing their businesses for the next generation.