Time for Tupping!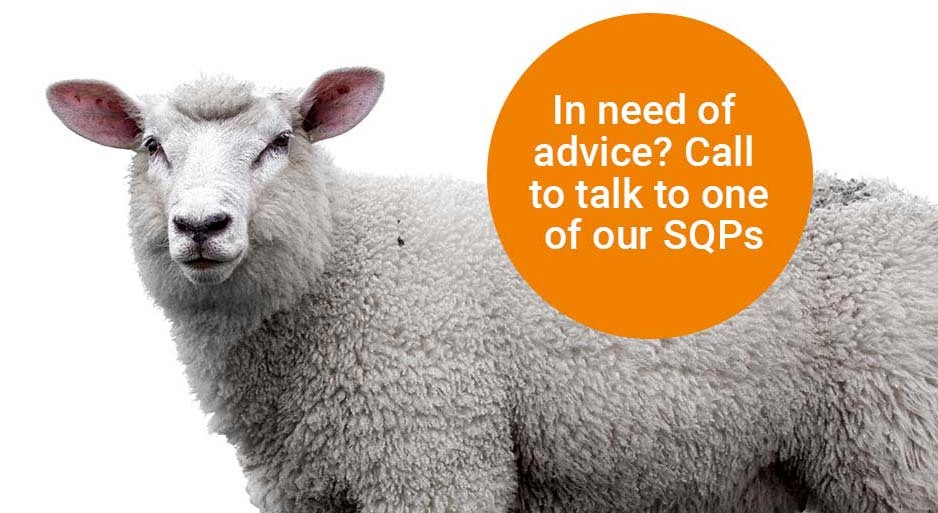 We know tupping can be a very busy time, with careful co-ordination required to ensure maximum gain from your flock. Leave the guesswork out and receive expert advice from our team of qualified SQP's - either on the phone or at our dedicated animal health counter instore.
All you need to do is tick which products you need, place your order with a member of our team, and it will be delivered to your door or collect from our store.
In addition to all of this, our FREE dedicated delivery service, within a 40/60-mile radius of our store, guarantees a fast and trusted service.
TUPPING TIPS FROM OUR SQPS
Body Condition Scores
Body condition scoring can't be determined by sight alone, make sure you feed ewes thoroughly. A starting body condition of 3 to 3.5 is recommended, and it's important to remember that it can take up to 6 weeks to gain one BCS! Group ewes according to score and remember to prioritise good grazing for ewes; finishing lambs on good pasture can be of detriment to your ewes.
Cull List
Ultimately, it is up to you to control the quality of your breeding stock - do not allow for problematic animals!

Cull criteria should include points such as:

Repeatedly lame
Chronically misshapen feet
Broken mouths
Aged ewes
Barren/aborted ewes
Vaginal prolapses
Lamb rejection
Mastitis and blind teats

Ewe Lambs & Shearlings
Ensure ewe lambs and shearlings have reached correct target weights prior to tupping. Shearlings should be minimum 80% of adult body weight. Ewe lambs should be minimum 60% of adult body weight.

New Stock
Protect existing flocks from disease by quarantining all new stock for a minimum of 4 weeks. Monitor stock for any signs of disease and treat promptly

Parasites
For farms with streams and boggy land, fluke is a much higher risk. Warm and wet conditions in the summer are perfect for fluke development. Compared to normal round worms, haemonchus can thrive well on pasture even in hot weather. This worm is lethal in causing severe anaemia in a very short time-span and symptoms can be very similar to acute fluke infections.

Fly Strike
Ensure protective fly treatments are repeated where needed.

Teaser Rams
Teasers should remain with ewes for a maximum of 14 days. Teasers should be replaced by main rams on the same day. Ensure rams are matched to ewes at a ratio of 1 ram to 30 ewes.

DOWNLOAD YOUR CHECKLIST TODAY

Simply download our Tupping checklist from the link below, fill it in and return it to store. OR shop online today. Find our full selection of Tupping products in our 'Tupping' Category Here