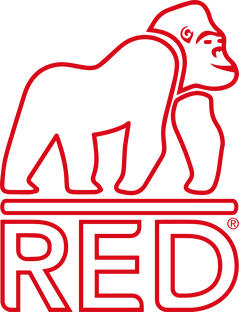 Since 1981, Red Gorilla® International have been providing businesses and customers with quality equipment that's built to last.
"Trusted by the Trade since 1981"
Red Gorilla® International is the leading Supplier of Yard, Gardening and Building Site Equipment and first launched in the UK as Faulks and Cox in 1981. Soon after, Faulks and Cox brought the brand to international acclaim launching the beloved two-handled flexible plastic tub to the world. The brand continued to expand opening offices across the globe.
In 2018, Faulks and Cox rebranded to Red Gorilla® and continues to distribute high-quality, great value own-brand products to thousands of Retail Businesses and Retail Customers.