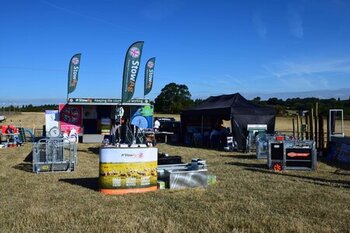 It's summer and that can only mean one thing... events season! It's always great meeting new and valued at events we attend throughout the year. Will we be seeing you this year?
We love knowing how your work is going, and how we can help! We have a lot to look forward to in 2022, Including the NSA Sheep Event on the 27th July, the Blakesley Show at the beginning of August, Moreton-in-Marsh in September, plus many more.
We've collated some images and videos from previous events so you can see what we get up to. We look forward to seeing you at an event very soon. Stop by our trailer for a chat! We may even have some competitions, refreshments or goodies for you.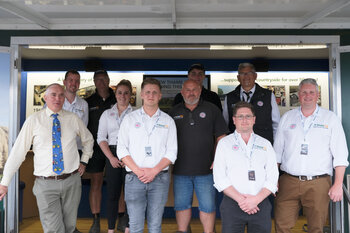 We have a lot of events to look forward to this summer. Take a look at our event schedule below:
NSA Sheep Event: Wednesday 27th July
Thame Summer Sheep Fair: Thursday 4th / Friday 5th August
Blakesley Show: Saturday 6th August
RFM Breeding Sheep Fair NSA and Ram Sale: Friday 26th August
Bucks County Show: Thursday 1st September
Moreton Show: Saturday 3rd September
GRFGS Tillage Event: Wednesday 7th September
Ploughing Match & Country Show: Saturday 24th September
---
NSA Sheep Event
UK Sheep Farming: A Positive Future
Wednesday 27th July 2022
Three Counties Showground, Malvern, WR13 6NW
The NSA Sheep Event is a biennial one-day show held at the Three Counties Showground, Malvern, Worcestershire. It is the flagship event of the National Sheep Association, complemented by a series of regional events held within a two-year calendar.
After the unfortunate forced cancellation of NSA Sheep Event 2020, a year that would have celebrated 40 years of the popular event being held at the Three Counties Showground, Worcestershire, NSA now looks forward to NSA Sheep Event 2022 to be held on Wednesday 27th July 2022.
The business-to-business event sees NSA take over the showground, offering trade stand space to a wide range of commercial companies, breed societies and industry groups. As well as finding out about the latest innovations and products available to them, sheep farmers can strengthen their technical knowledge by attending seminars and workshops. A series of competitions is also run throughout the day, providing entertainment and encouraging the next generation of sheep farmers, while a sheepdog sale is always a big draw for visitors.
To view the Exhibitor List, click here
---
Blakesley & District Agricultural Show Ltd
Saturday 6th August
Longwell, Maidford, Towcester, NN12 8HH
The Blakesley and District Agricultural Show has grown from its origins in the late 19th century as the Blakesley Horticultual Society and now hosts an array of exhibiting classes for Horses, Cattle and Sheep together with a Roots & Corn area.
Over one hundred trade stands represent a broad range of sectors, from small charity stands to large agricultural machinery. Come and find our stand!
---
Moreton Show
Saturday 3rd September
5, Wychwood Court, Cotswold Business Village, Moreton-in-Marsh, GL56 0JQ
Moreton Show was first held in 1949, on the same site it has occupied ever since - part of the Batsford Estate - although it has been much extended over the years. Its underlying purpose is to improve the standard of farming and farm crafts locally. This zeal for improvement was at the core of the three societies which merged to form the present Moreton-in-Marsh Show Society - the Cotswold Agricultural Society, The Moreton Shire Horse Society and the Moreton-in-Marsh and District Agricultural Society. The date of the first ever show was fixed for Saturday September 3rd and the show has been held in early September ever since. The Show has now grown so large that it attracts visitors from all over the country.
The Moreton Show aims to promote horses through education and competition. Horses have been an important part of the Moreton Show for many generations. The show offers a diverse range of classes in recognition of the many types of horses within the county and is leading the way on the showing circuit.
The Moreton Show is renowned for its friendly approach, and offers competitors the chance to qualify for national championships and also the prestigious Horse of the Year Show. We expect to see around 950 entries in the showing classes each year, plus another 100 entries in Show Jumping.