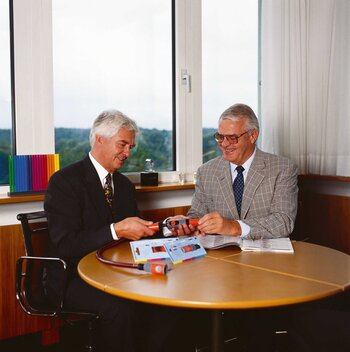 Successfully started over 60 years ago
Since its foundation in 1961, GARDENA has developed from a small trading company for garden tools into a worldwide recognized manufacturer of intelligent products and systems for garden care within a few decades. The final breakthrough was made when introducing the Original GARDENA System in 1968.
The idea of providing system solutions was continued in the following decades with the GARDENA combisystem (1977), GARDENA accu-system V12, GARDENA Sprinklersystem and GARDENA Micro-Drip-System (all 1990). Learn more about the milestones of product development in timeline of GARDENA history. The secret of success is always based on the high innovative strength of the brand as well as a consistent sales and marketing policy.