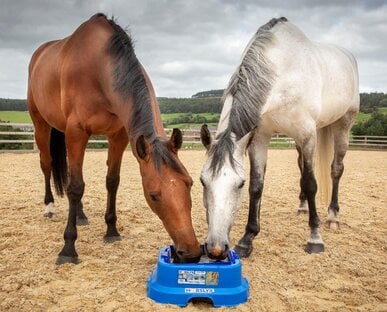 Used and trusted by horse owners around the world, Horslyx Balancers have been carefully formulated to balance the deficiencies in forage and grazing. This is a unique and innovative approach to ensuring that the modern horse receives an ideal supply of vitamins, minerals and trace elements to support optimum health and vitality.
Horslyx Balancers were first manufactured in 1997 at our Caltech plant, based at Silloth in Cumbria. Today you can purchase Horslyx in sizes ranging from 650g up to 80kg and choose from six formulations. Recently the range has been extended further with the addition of the 40kg Horslyx XL in Original, Garlic and Pro Digest.
Horslyx supports ethical sport and monitors for the presence of specified Naturally Occurring Prohibited Substances (NOPS) and is proud to meet the requirements of the BETA NOPS code.