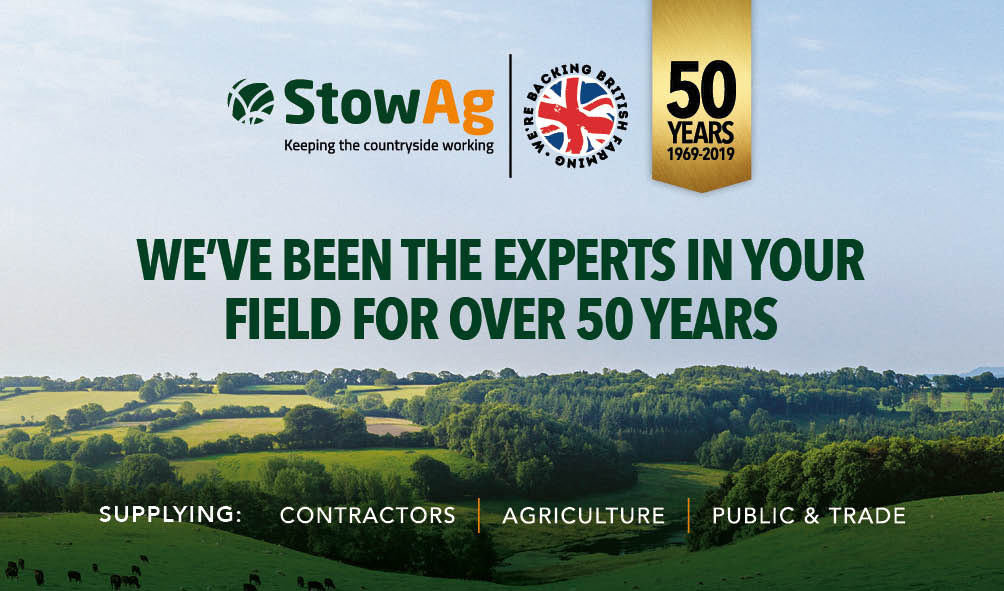 Established in 1969, StowAg has now entered its 50th year of trading as a family run business, that has grown to stock around 13,000 product lines in-store and online. StowAg's range of products includes everything from animal feed and handling equipment to timber, fencing and grounds maintenance essentials.
Starting out in 1969 at a 0.4-acre site in Stow on the Wold, StowAg slowly grew until it was bursting its seams, moving out to Longborough 3 miles away in January 2014. Now, our 3-acre site holds extensive stocks, with its own fabrication and welding facility, as well as a large timber yard. Of course, our shop is open 7.30am to 5pm 5 days a week, where our shop staff can recommend and advise the best products to suit your needs. Our free hot drinks machine is in constant use too!
Our unwavering commitment to backing British farming and to provide exemplary customer service ensures we achieve our mission to keep the countryside working. As our general manager Ashley Nichols states "We achieve our mission by supplying the farming community, contractors, smallholdings and country estates; maintaining high stock levels of popular items with a fast order-to-delivery turnaround, backed up with free delivery within a 50-mile radius of our store in Longborough, Gloucestershire". Although we love to point out our impressive stock range and delivery service, we know that by far our greatest asset is our team. We believe you won't find better levels of stock, backed up by our unparalleled passion for excellent customer service.
As a company, StowAg are always seeking to deliver the best quality service and product range to a long-established yet growing customer base. The ever-changing rich and diverse face of farming causes constant refining of our product offering and services. Customers are the core of the business, and what most decisions revolve around. Therefore, listening to their concerns and desires and placing them paramount in our business decisions ensures we are always offering the best we can. SQP representatives bring this offering to you on your farm, giving advice and free quotations to suit your requirements.
Although we are constantly evolving and adapting to the market's demands, we are assured we will always remain family-owned and offer the personal, friendly and helpful service we have become renowned for. Whatever the future brings, there is always a supportive team at the office and in the field, available to offer expert advice and deliver quality products.