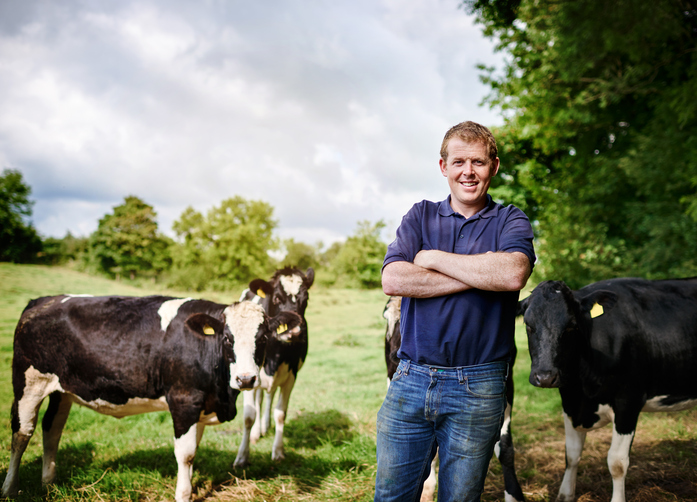 TB control currently has a four-pronged approach which includes the removal of infected cattle, to reduce the trade of affected cattle,  reduce the interactions between wildlife and cattle and to remove the affected wildlife. Here the focus is to explore methods of reducing the trade of affected cattle and reducing the interactions between wildlife and cattle.
Reduce The Risk When Moving Cattle
When considering trades, private versus market sales should be considered in addition to the movement of younger animals compared to older and doing fewer, larger movements compared to multiple, smaller movements. TBAS recommend private gamma tests, ideally pre-movement, in addition to initial isolation post movement.
Nose to nose transmission of TB rarely occurs (between cattle and badgers), therefore the more likely indirect transmission highlights the on-farm risks (cattle coming into contact) within badger latrines/faeces, badger setts, urine, water troughs and feed/mineral licks. Badgers will visit farmyards to feed, collect hay or bedding and simply when travelling from a to b. The concentrate store can provide a convenient pit stop to gorge on readily available food and therefore secure storage is highly advocated.
Consideration should include:
1 - Permanent or temporary fencing which may require regular maintenance and must not exclude a badger from a set which is illegal. It is not advised to exclude badgers from latrines as they will simply move it elsewhere.
2 - Raising water and feed troughs and mineral licks to a minimum height of 1 metre and above will restrict access to the water source in addition to troughs with 'rolled' edges to prevent gripping. However, this is not useful on farms which include sheep.
3 - Emptying the troughs, regular cleaning and covering when not in use is strongly recommended.
4 - Electric fencing around silage is also beneficial with four wires placed at 10, 15, 20 and 30 cm heights.
5 - Solid sheeted gates or gates with a gap of no more than 7.5cm are beneficial in addition to hard standing under doorways to prevent digging. Simon advocated the use of wildlife security cameras to assess the situation within your farm.
Whilst evidence of badger activity, such as setts, runs or latrines, can often be seen in the field environment, knowing whether badgers visit your farm buildings can be more tricky, but installing a 'trail camera' is a quick, simple and relatively cheap. There is no need for you to watch endless hours of video waiting for something to happen, as the cameras are triggered by movement!
Be proactive - get recognised
By taking a proactive approach to control bovine TB (bTB), you can now get the recognition you deserve, through a CHeCS licensed Cattle Health Scheme. You might be aware that CheCS (Cattle Health Certification Standards) schemes cover endemic diseases such as BVD, IBR, Leptospirosis and Johne's disease, but there are now two organisations operating bTB Cattle Health Schemes – Biobest Laboratories (HiHealth Herdcare) and SAC Veterinary Sciences (Premium Cattle Health Scheme).
FREE bedpoke practical guidance on reducing the risk of TB on your farm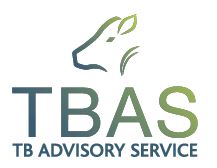 The TB Advisory Service is a free service, set up to enable cattle keepers in the High Risk and Edge areas of England, to access specialist advice on building resilience to bovine tuberculosis (bTB). The Service offers one-to-one on-farm advice visits, where experienced advisors can provide bespoke recommendations to prevent TB incursions in herds that are currently clear, whilst discussing trading options and measures to prevent repeated reinfection for farms that are currently under TB restrictions.
A telephone advice service is also available for farmers with specific questions about bovine TB and biosecurity. The project is funded by Defra and the EU through the Rural Development Programme for England, and runs until 2020.
"I found the visit to be very useful and informative; it was interesting to have a new pair of eyes looking at the problems we face and offering practical advice on how to reduce our risks in the future. I no longer feel that the presence of TB on the farm is inevitable and I feel more confident that we can work to reduce bought in risks as well as that from wildlife vectors."
The service has already been of huge benefit to farms of varying size and structure, whether they are currently under bTB restriction or not.
Farmers wishing to register for the service should call 01306 779410 or email info@tbas.org.uk