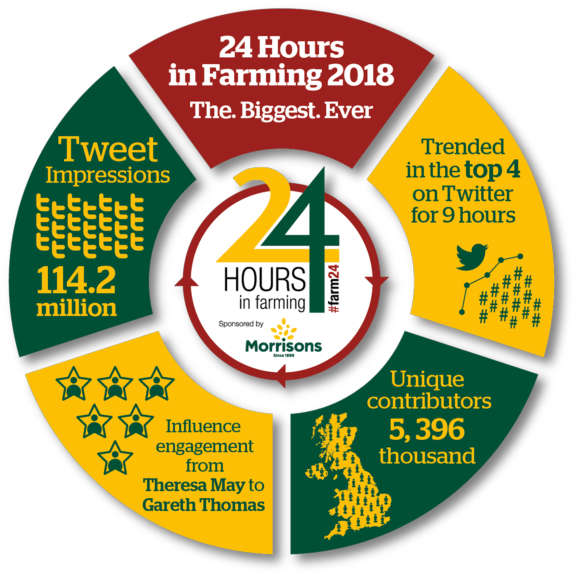 It was Farmers Guardian's annual #farm24 celebration of British agriculture last week, where farmers across the UK shared what they do, why they do it and why they are passionate about farming as well as what their thoughts and opinions on what could be done more to support the industry. The support this year was record-breaking with Thousands of British farmers taking to social media.
To raise awareness of the day, here at the store in Stow we interviewed several customers to get their views.
EDUCATION
Nicola, raises concerns regarding educating the public about the role agriculture plays in the economy and where/how their food comes from. This is a hot topic in the news at the moment with BBC Countryfile presenter Adam Henson campaigning for a GCSE in agriculture to be brought into the curriculum. Nicola would like to see how the government think we are currently doing with regards to educating people on where their food comes from and the role that agriculture plays in the British economy?
SUPPORT LOCAL FARMS
Jack would like to see the government doing more to support more local trade within the UK and would like to know where Brexit will leave small farms such as himself regarding subsidies that often support the larger more commercial farms as more needs to be done for farms like himself.
WHAT DOES A BREXIT DEAL/NO-DEAL MEAN FOR FARMERS?
Farmers like Simon, Nicola and Jack all asked for the government to support more local and British meat and produce rather than importing as much as we do, they want to know what else can be done by the government to ensure we continue fair foreign trade of produce?
LETS BACK BRITISH FARMING!
Overall, from all the farmers interviewed the consensus was more needs to be done by the government to promote the British farming trade and they would like to see that starting with the government's support!
Click on the links below to watch what else they had to say: