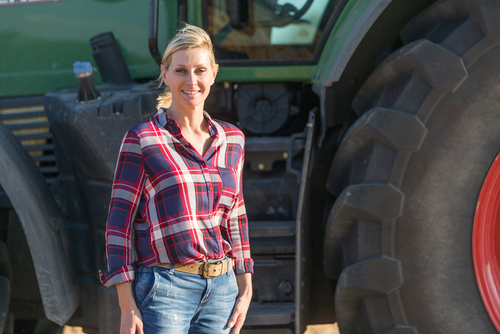 With International Women's Day on the 8th March, we thought it would be an opportunity to explore how the industry currently lies in relation to women in farming. In generic terms, the number of women involved in agriculture has been increasing - figures from the Office for National Statistics (ONS) reveal that although a male-dominated industry, there has been around a 7% increase in women active in farming over the last decade.
Agriculture and farming have historically always been male-dominated industries. Tradition dictates that women take a role behind the scenes, supporting working men and managing the household – a position that was not recorded in agriculture statistics. However, in more recent years the number of women entering the agricultural world, in a variety of position, is on the rise. The exploration of alternative occupations such as GPS-driven machinery, drone utilisation and scientific research projects.
As Agricultural Recruitment Specialists point out, agriculture is such a diverse career choice. Often considered something which requires physical strength over mental brainpower and therefore more suited to men, this common misconception is being increasingly challenged. In reality, farming in today's world has shifted from the need for physical labour to a technology-led industry which relies on talent, skill and innovation of both men and women to push boundaries and secure a sustainable future.
As reported by the Farmers Weekly, it's clear that women are optimistic about the future of their agricultural careers. Over 65% of women felt their pay, schedule and benefits were 'always' or 'mostly' equal to men, in a survey undertaken with over 2000 women. This same survey revealed that 59% women feel reassured that agriculture offers the same or better opportunities than alternative industries. So, as evidenced in survey results it's clear that a career in farming is far from a darkening prospect; conversely, an opportune time to be involved in this immersive and ever-evolving industry.
A positive shift in the way farming is perceived as a career may be assigned factors such as influential, high-profile women changing industry perceptions – as the article by Agricultural Recruitment Specialists explains. An example cited is Minette Batters, the first ever woman to hold the title of president with the NFU. Growing up on a tenant farm, Minette took on the tenancy, after persuading the landlord she had the skillset required. Growing her establishment from 20 Simmental cross suckler cows to her 300-strong herd of pedigree Hereford cattle, sheep and wedding venue today, Minette has displayed to other aspiring women in agriculture that dreams aren't impossible: through determination, perseverance and the will to see concepts through to fruition, a career in agriculture is truly rewarding.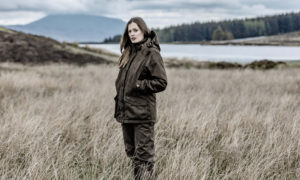 We've recently extended our offering of Hoggs apparel to include a range of ladieswear. An example is the Rannoch Ladies Hunting Jacket – a durable and technically fabricated waterproof jacket with a soft peach microfibre finish, boasting practical features as well as a stylish aesthetic. We also stock the trousers to accompany our jacket, not to mention accessories such as th
e waxed brown trapper hat. Of course, our footwear includes quality leather boots and a range of wellies to suit all budgets – ensuring you remain comfortable yet stylish out in the field.