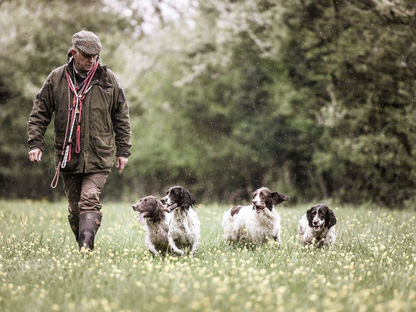 With over 45 years of expertise and passion in the physiology, feeding and management of working dogs, Chudleys prides itself on its commitment to quality.
Chudleys have formulated a specialist range of highly nutritious dog food, which contains substantial levels of quality protein alongside a patented blend of antioxidants, known as a Quality Life Care (QLC) package.
By understanding the physiological and nutritional demands of working dog, adopting the latest research and utilising modern manufacturing techniques, Chudleys have been able to create a comprehensive range of dog food that continues to proudly fuel generations of gun, farm, and other working dogs.